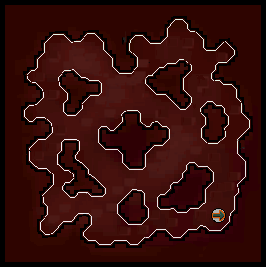 The Abyssal Area can be accessed by using the code ALR in the fairy rings network (must have started Fairytale II - Cure a Queen).
The abyssal area contains:
Unlike the Abyss, it is not a multi-combat area. There is only one fairy ring in the south-east corner of the cavern, and the only other exit is via teleport. When entering you are neither skulled nor drained of prayer.
Although it is part of the Abyss, the Abyssal Area is not connected with it. Therefore, when entering the Abyssal Area you will not be skulled or be drained of prayer, so Abyssal bracelets are not needed. This means that it cannot be used to access the runecrafting area of the Abyss. This area is used by those who have access to the area and are looking for runecrafting pouches, as players do not have to risk bringing in expensive equipment and supplies into the Abyss.
Just like the Abyss, the Abyssal walkers, guardians and leeches follow the same rules of aggressiveness as well as the non-aggressiveness of the Abyssal demons.
You cannot set a cannon in the Abyssal Area.