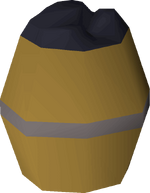 A barrel of coal-tar is obtained by using a barrel on the tar of the Poison Waste. The only location that the tar can be found is at the Poison Waste directly south of the elf tracker. There is only one spot to fill the barrel, and it can be difficult to find. You can see the exact spot in the map below. For directions on how to get to the swamp tar, see the image at the bottom of the page.
Quests
In Regicide, it is used to make a Bomb to blow up King Tyras in a fiery inferno. In Mourning's Ends Part I, it is used to make Poison to give citizens in West Ardougne plague-like symptoms, which is the cause of the whole plague hoax, someone put poison in their stew a long time ago.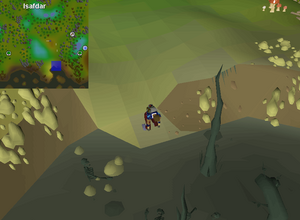 Community content is available under
CC-BY-SA
unless otherwise noted.