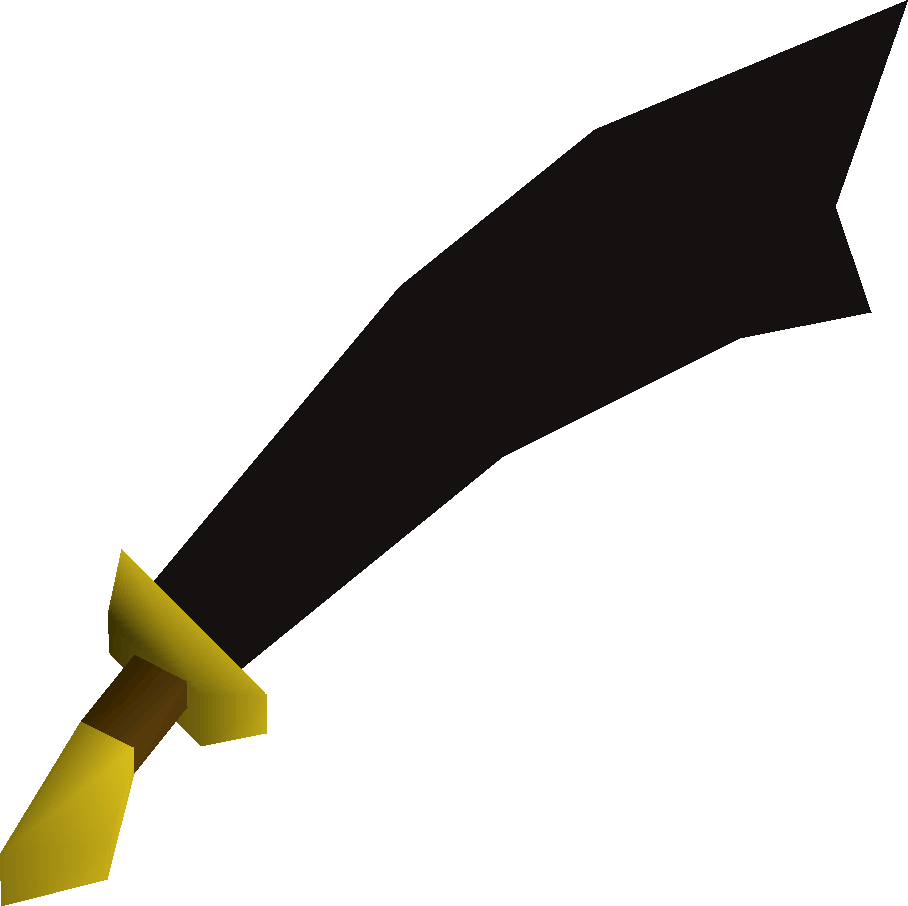 The
black scimitar
is a
scimitar
with a slightly higher attack bonus than the
steel scimitar
. It requires level 10 attack to wield.
As with all black and white equipment, the Black scimitar cannot be made from raw materials using the Smithing skill.
A black scimitar can be found in King Lathas' Castle in East Ardougne. It requires level 61 thieving to access, along with a lockpick.
Combat styles
Dropping monsters
Template:Scimitar
Weapons

 Dagger •  Axe •  Mace •  Claws •  Sword •  Longsword •  Scimitar
 Spear •  Warhammer •  Battleaxe •  Two-hander •  Halberd •  Pickaxe •  Cane

Armour

 Medium helm •  Full helm (t) (g) •  Square shield •  Kiteshield (t) (g)
 Chainbody •  Platebody (t) (g) •  Plateskirt (t) (g) •  Platelegs (t) (g) •  Boots
 Gloves •  Defender

Black heraldic armour

| | |
| --- | --- |
| Type 1 | |
| Type 2 | |
| Type 3 | |
| Type 4 | |
| Type 5 | |

Ranged
Other