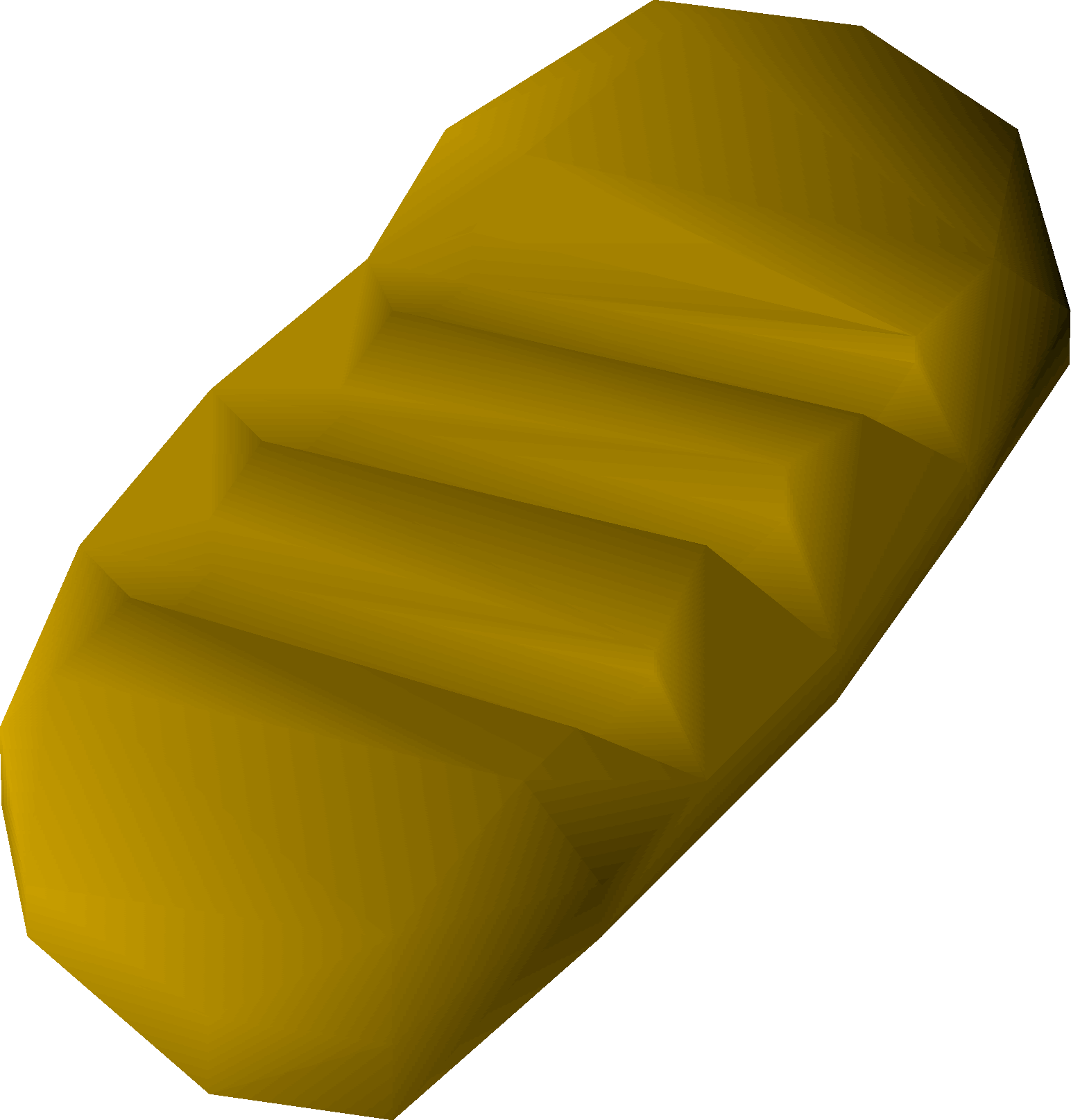 A loaf of bread is obtained by using a bucket of water on a pot of flour, and using the resulting bread dough on a cooking range. Doing so requires a Cooking level of 1. Bread heals 5 hitpoints each. It is used in the Death Plateau, Merlin's Crystal and Recipie for Disaster  quests.
Players can also buy bread from the baker who can be found at the bakery stall in the Ardougne market.
Community content is available under
CC-BY-SA
unless otherwise noted.