The Shrine is an altar located within the Woodcutting Guild. Players can recharge their prayer points here.
Players can offer bird's eggs to the shrine to receive 100 Prayer experience and a bird nest, containing tree seeds and fruit tree seeds. In addition, there is a 1/300 chance of receiving a piece of the evil chicken outfit.
According to Nesty, it is the shrine to the "almighty one". Since players can receive pieces of the evil chicken outfit, it can be assumed the shrine was made for the Evil Chicken.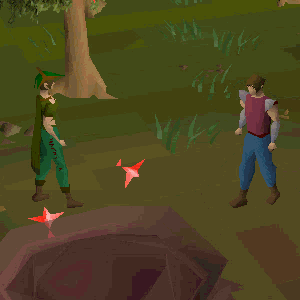 Community content is available under
CC-BY-SA
unless otherwise noted.