Skeleton Mages are monsters found in some of the more troubled areas of RuneScape. They both make use of Magic to attack. Thus, it is recommended to wear magic-resistant armour such as dragonhide armour. They play a role in the Swan Song quest, where the player creates an army of them to help defeat the sea trolls.
Level 16 mages usually attack with melee and will occasionally cast a spell, exclaiming "I infect your body with rot..." that resembles Weaken as a projectile and Curse when it lands successfully. If successful, it will lower the player's Attack, Strength and Defence stats by 4 levels.
Level 83 mages cast fire spells, and will sometimes use the Vulnerability spell on a player.
Malignius Mortifer will occasionally spawn a non-attackable skeleton mage, which follows him around for a while before disappearing. After completing the Swan Song quest, these skeleton mages can be spawned by the player using bone seeds. Players can give an airtight pot to Malignius Mortifer to receive more bone seeds. When they open the pot they receive, a skeleton mage appears, performs a random emote, and falls apart.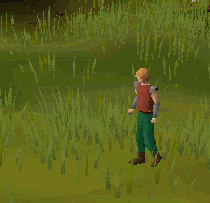 I infect your body with rot...
(
link
)
The sound when a Skeleton Mage successfully weakens a player.
Locations
South of Falador (Unattackable, occasionally called up by Malignius Mortifer)
Drops
100%
Weapons and armour
Runes
Herbs
Other
Rare drop table
In addition to the drops above, this monster also has access to the rare drop table.
Community content is available under
CC-BY-SA
unless otherwise noted.