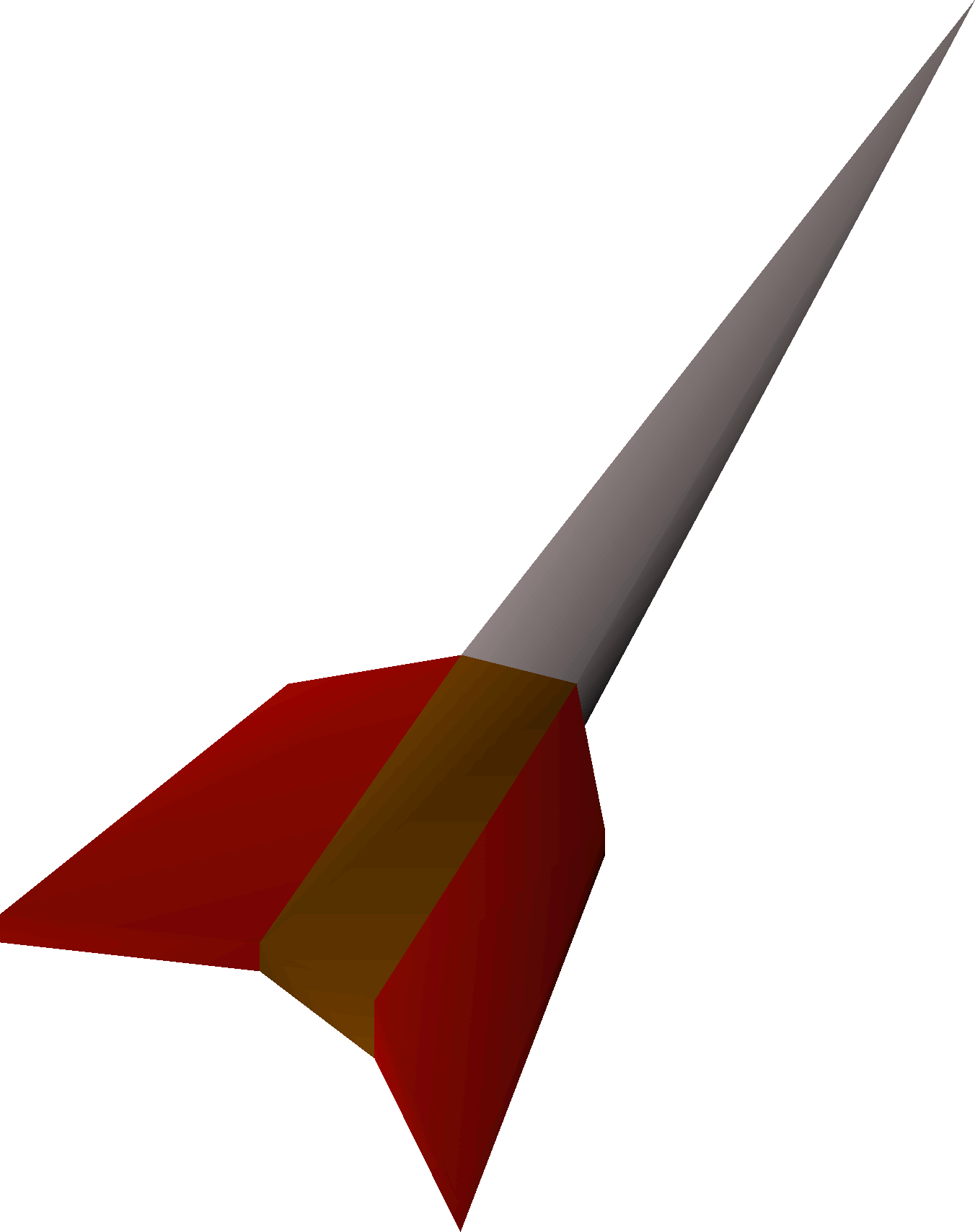 Steel darts are member's only Ranged throwing weapons. To wield steel darts players must have at least level 20 Ranged. They can be obtained by either using the Smithing and Fletching skills or trading with another player. Steel darts can be poisoned and can be wielded with a shield protection or god book for protection and or ranged bonus.
To create steel darts the player must have completed the Tourist Trap quest and have at least level 34 Smithing and level 37 Fletching. Each steel bar will create 10 steel dart tips and the player will receive 37.5 Smithing experience. When feathers are added the player will receive 10 steel darts and 7.5 Fletching experience per steel dart. Many players buy these, as they are exceptional for training at places such as yaks, and because they have a relatively low cost.
Dropping monsters

Bronze •
Iron •
Steel •
Black •

Mithril •

Adamant •
Rune •
Dragon
Melee weapons

 Dagger •  Axe •  Mace •  Claws •  Sword •  Longsword •  Scimitar •  Spear •  Warhammer •  Battleaxe •  Two-hander •  Halberd •  Hasta •  Pickaxe

Ranged weapons/ammo

 Crossbow •  Bolts •  Arrows •  Brutal arrows •  Throwing axe •  Throwing knife •  Javelin •  Darts •  Cannonball

Armour

 Medium helm •  Full helm (t) (g) •  Chainbody •  Platebody (t) (g) •  Gloves •  Square shield •  Kiteshield (t) (g) •  Platelegs (t) (g) •  Plateskirt (t) (g) •  Boots •  Defender

Other

 Bar •  Nails •  Arrowtips •  Javelin heads •  Dart tips •  Unfinished bolts •  Broken axe •  Broken pickaxe
Community content is available under
CC-BY-SA
unless otherwise noted.