Fire Emblem Warriors: Three Hopes - The Loop
Play Sound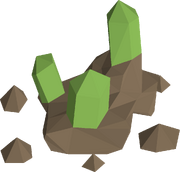 Stony basalt is an item that can be used to teleport to the Troll Stronghold entrance. It may only be used after completing Making Friends with My Arm.
To create a stony basalt, players must use a basalt with three urt salt and one te salt.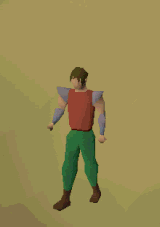 With level 73 Agility and the completion of the Hard Fremennik Diary, the teleport destination is changed to be on the Stronghold roof, right next to the climbing rocks shortcut. However, if a player has their Agility level lowered, the teleport destination will revert to the entrance instead.
This teleport can be incorporated into a POH portal using 100 of the required salts.
Teleports

| | |
| --- | --- |
| Normal |  Varrock •  Lumbridge •  Falador •  Camelot •  Ardougne •  Watchtower •  Player-owned house |
| Redirected |  Rimmington •  Taverley •  Pollnivneach •  Great Kourend •  Rellekka •  Brimhaven •  Yanille •  Trollheim |
| Ancient Magicks |  Paddewwa •  Senntisten •  Annakarl •  Carrallangar •  Dareeyak •  Ghorrock •  Kharyrll •  Lassar |
| Arceuus |  Lumbridge Graveyard •  Draynor Manor •  Mind Altar •  Salve Graveyard •  Fenkenstrain's Castle •  West Ardougne •  Harmony Island •  Forgotten Cemetery •  Barrows •  Ape Atoll |
| Other |  Volcanic Mine •  Wise old man's •  Deadman •  Icy basalt •  Stony basalt |

Enchant

 Enchant sapphire or opal •  Enchant emerald or jade •  Enchant ruby or topaz •  Enchant diamond •  Enchant dragonstone •  Enchant onyx •  Bones to bananas •  Bones to peaches •  Telekinetic grab