Arcane: League of Legends - The Loop
Play Sound
This article is about the teleport tablet. For the teleport spell, see
Varrock Teleport
.
The Varrock teleport tablet is an item that can be used by any player to teleport to Varrock. Players can create this item on any lectern as long as they have 1 Law rune, 3 Air runes, 1 Fire rune, and 1 Soft clay and at least level 25 Magic, giving 35 Magic experience.
This tablet can be made regardless of the player's current spellbook.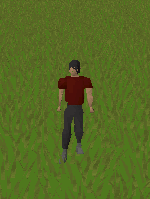 As with all tablets, the player does not need to have the required Magic level to cast the spell in order to use the tablet, and the player does not receive any Magic experience upon using the tablet.
Players who have completed the Medium Varrock Diary can switch the location of the teleport to the Grand Exchange by right-clicking the teleport spell and change the destination. This applies to all further Varrock Teleport tablets, until the player changes it back, not just the one they are currently using.
Teleports

| | |
| --- | --- |
| Normal |  Varrock •  Lumbridge •  Falador •  Camelot •  Ardougne •  Watchtower •  Player-owned house |
| Redirected |  Rimmington •  Taverley •  Pollnivneach •  Great Kourend •  Rellekka •  Brimhaven •  Yanille •  Trollheim |
| Ancient Magicks |  Paddewwa •  Senntisten •  Annakarl •  Carrallangar •  Dareeyak •  Ghorrock •  Kharyrll •  Lassar |
| Arceuus |  Lumbridge Graveyard •  Draynor Manor •  Mind Altar •  Salve Graveyard •  Fenkenstrain's Castle •  West Ardougne •  Harmony Island •  Forgotten Cemetery •  Barrows •  Ape Atoll |
| Other |  Volcanic Mine •  Wise old man's •  Deadman •  Icy basalt •  Stony basalt |

Enchant

 Enchant sapphire or opal •  Enchant emerald or jade •  Enchant ruby or topaz •  Enchant diamond •  Enchant dragonstone •  Enchant onyx •  Bones to bananas •  Bones to peaches •  Telekinetic grab